There are millions of websites scattered all over the internet. Many of these have similar products, ideas, and content. But what will make a webpage stand out from the rest? It is through the creation of a pleasant user experience. Accomplishing this task requires attention to the layout composition of the website. The majority of the population are visual learners. Grid systems and responsive web design are helpful tools to get the best results. Here are some tips and tricks on, How to Leverage the Power of Layout and Composition in Digital Design.
Utilize Grid Systems:
A website must be user-friendly. To arrange information, web designers use grid systems to help with layout composition. This tool provides familiarity, stability, and consistency. This system follows visual design rules like the golden section and the Rule of thirds. It can also provide layout solutions like single-columns, multi-columns, baseline, modular, and responsive grid systems.
Advantages of Grid Systems:
Grid systems allow graphic designers and web developers to display information effectively. This technique has been around even before the digital age. It acts as a map to guide, arrange and enhance visual communication. It is a way to organize images, structure text, and resize content depending on the screen size and orientation.
Utilize Responsive Web Design:
In the past, the standard means to access the internet is through a personal computer. Now various mediums can display content from the world wide web. Websites now need to resize based on the screen size of electronic gadgets like smartphones, tablets, desktop computers, laptops, and notebooks. A web page can gain this adaptability through responsive web design. This tool requires some coding knowledge using HTML or CSS.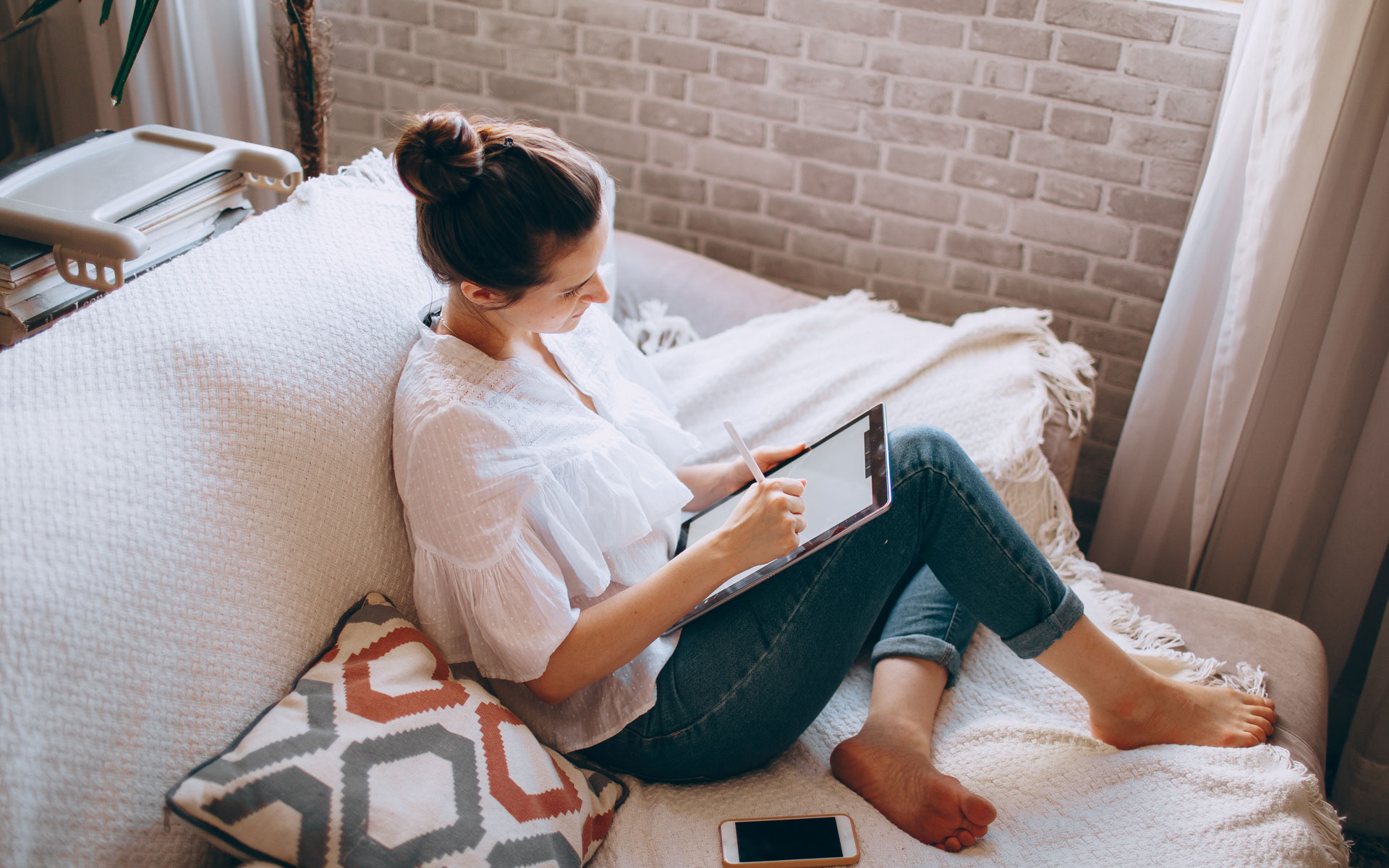 Advantages Responsive Web Design:
Responsive web design allows users to view sites based on screen size. It is a convenient way to access information anytime and anywhere. It makes content easy to view and understand. It also supports the interactive experience of users. Advanced responsive design features layout composition resizing and touchscreen button adaptability too.
Make the Best out of Digital Layout and Composition:
Maximize visual compression by considering some of these layout and composition hacks. Always consider the alignment of individual elements. Make sure the details are coherent. Next, choose a focal point that will grab the audience's attention. Then organize the visual hierarchy depending on importance.
You can use color contrasts and resize texts and media. After fixing the layout, check the balance and symmetry. It makes the page easy to browse and navigate. Finalize the color contrasts on the webpage and add complementary elements if necessary. By following these tips, your webpage will look inviting and attractive.
Final thoughts:
Digital content is no longer inside a single medium. Technical tools like laptops, smartphones, notebooks, tablets, and desktop computers saturate the market. These devices have different screen sizes. In the past, layouts mess up due to variations in screen size. The help of grid systems and responsive web design has solved this problem. Websites displays are efficiently coordinated, therefore improving user experience.